Pumpkin Harvest Sensory Bin
This fall-themed sensory bin supports math skills while kids have fun with pretend play. Kids can sort, count and even decorate the pumpkin shapes they find buried in the 'straw'. Let's harvest some pumpkins!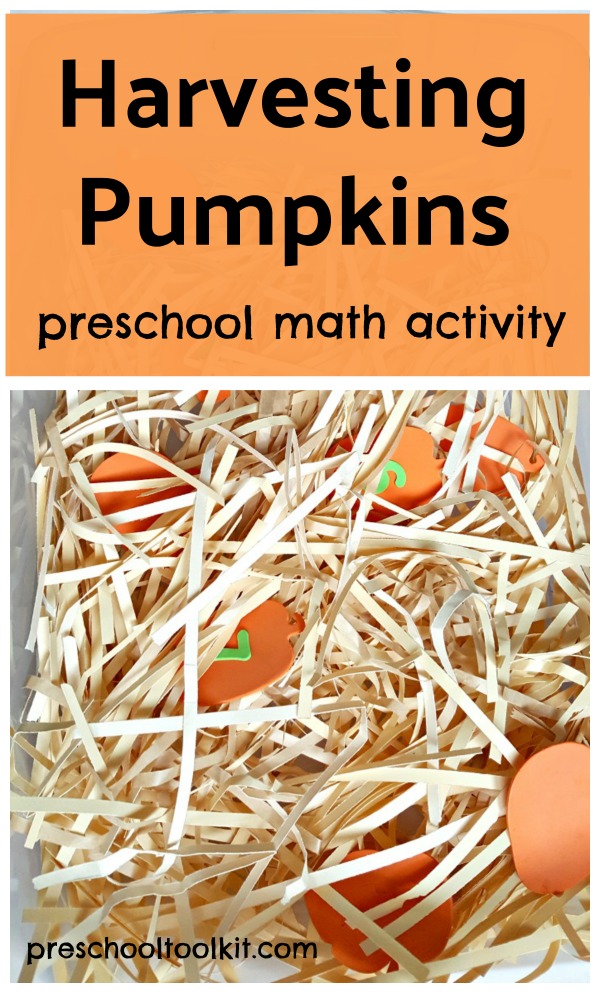 This post contains affiliate links. Privacy and Disclosure
This fall-themed pumpkin activity provides an opportunity for kids to engage fine motor and math skills with a fun sensory experience. Kids will love digging through the 'straw' to find the pumpkins.
Our pumpkin harvest activity is easy to set up with foam pumpkins and shredded paper. It was inspired by the pumpkin activity in the Fall Unit of the book Preschool Unit Lesson Plans ebook resource.(affiliate links).
Pumpkin harvest activity
Fall is a wonderful time of year for early learning activities!
Crafts and activities are filled with the colors and shapes of the season.

How to make a pumpkin harvest sensory bin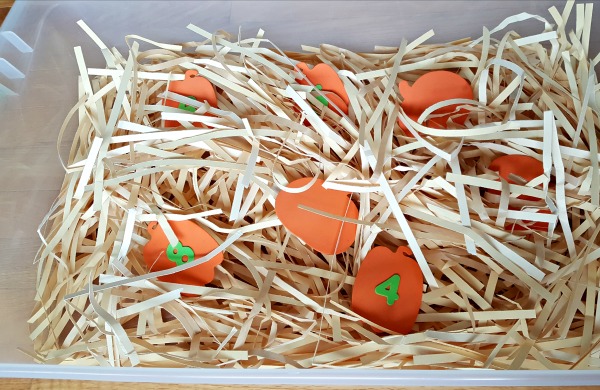 1. Fill a tub or plastic bin with shredded paper. Kids can help shred the paper by hand or with scissors. We used a shredder and some lightly used card stock from a previous project.
2. Add self-adhesive numbers or letters to foam pumpkin shapes.
3. Place foam pumpkin shapes in the bin. Toss the straw around to bury the pumpkins!
Fun ways to play and learn with the pumpkin harvest activity!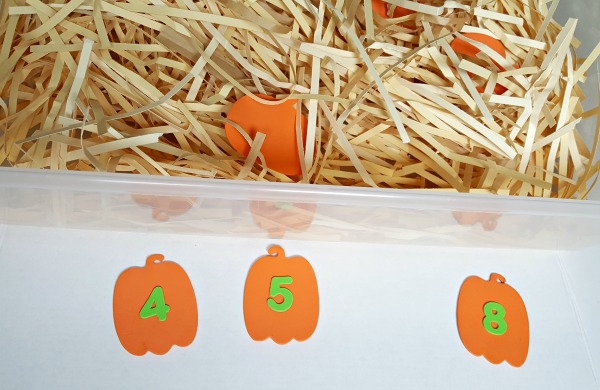 Numbers: Draw numbered pumpkins from the pin and arrange in numerical order.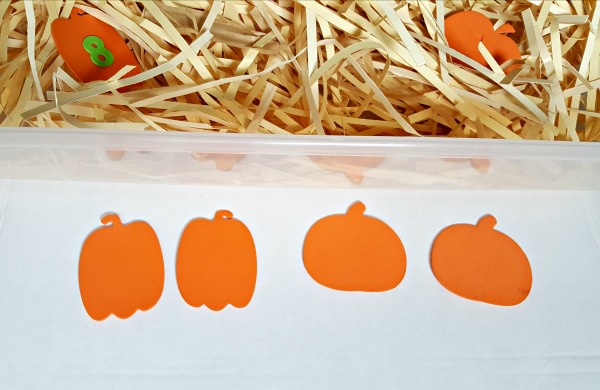 Shapes: Sort different pumpkin shapes. Count the pumpkins!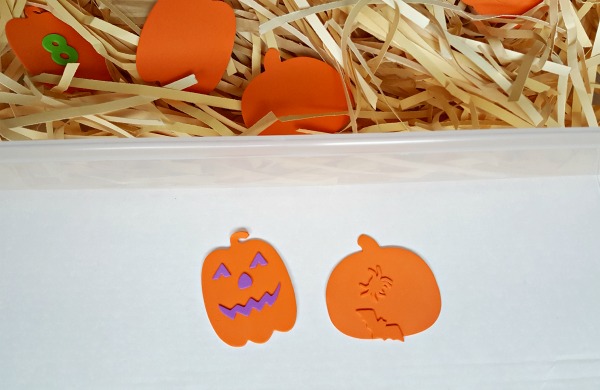 Art: Decorate the pumpkins with stickers, markers or even glitter.
This is just one of the amazing activities in the Fall Unit of a preschool resource that provides a full year of themed units.
This harvest activity is easy to set up and can be adapted to materials you already have on hand.
Use letters or shapes instead of numbers, and apple foam shapes instead of pumpkins.


Kids can harvest the pumpkins by hand, or use tongs or tweezers to further strengthen fine motor skills.


Load the pumpkins into a small wheelbarrow or toy truck to extend pretend play.
Happy harvesting!
A page inside the book
The activities in the book are play-based, and have been carefully chosen to offer a wide range of math and literacy skills, working across the curriculum to incorporate play, imagination, science, sensory and art.
Units are written for ease of use, complete with material lists, step-by-step instructions and full color photographs of every activity, along with printable pages to help get learners ready for school.
Kids will engage with a variety of materials to explore and learn with all their senses!
Individual units can be purchased separately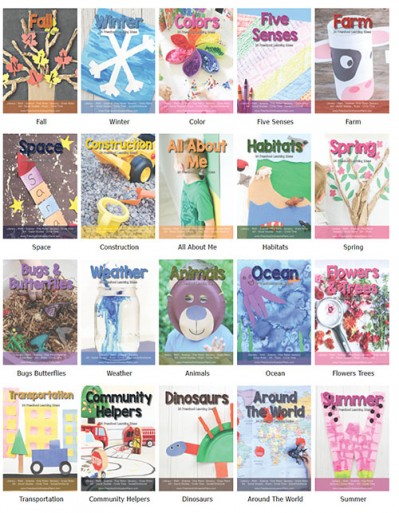 OR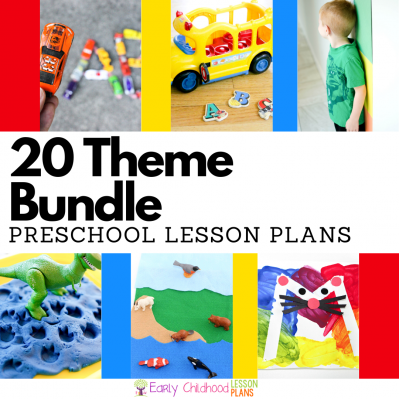 Program planning is fun and stress-free with this easy-to-use, year-long resource!
Visit our FALL Pinterest board!