Valentine Literacy Activity for Preschoolers
Add a simple literacy activity to your Valentine theme with heart shape letters-of-the-alphabet cards. These DIY cards are easy to make and provide opportunities to support the development of letter recognition skills.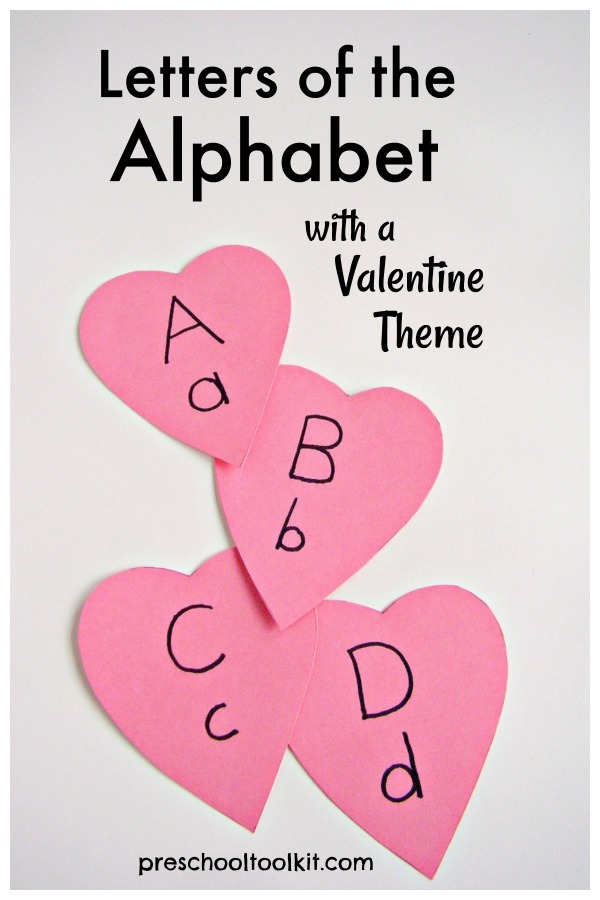 Privacy and Disclosure
for information on cookies and affiliates
You can easily add a Valentine theme to literacy activities by cutting out a set of cards in heart shapes. You can add letters in both upper or lower case on each card, or make one set of cards for upper case and another set of cards for lower case.
Related: A set of alphabet cards is a fun tool to have on hand for everyday literacy activities with preschoolers. Square or rectangle cards can be simply made with card stock and a black marker. They can be printed with both upper and lower case, or a separate set of cards can be made for each.
Heart shape cards
Cut out heart shaped cutouts that will make up the set of cards. This template will help cut out uniform shapes.
Make a heart template with card stock.
Fold the card stock. Draw half a heart on the fold. Cut out the half heart and open to reveal a full heart which can be used as a template.
Using the heart shape template, trace and cut out hearts from pink or red card stock. Use just one color or a mixture of two or three colors.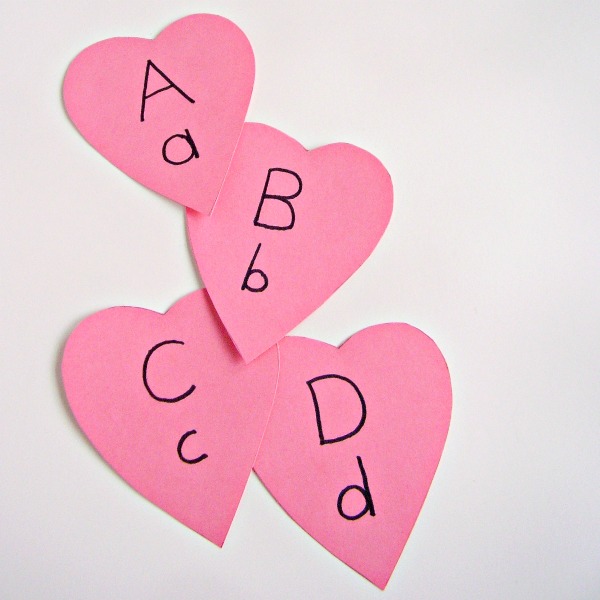 Add upper and lower case letters with a permanent marker.
Laminate with self-adhesive paper to protect and strengthen the letter cards.
Use a set of heart shape cards in a simple literacy activity.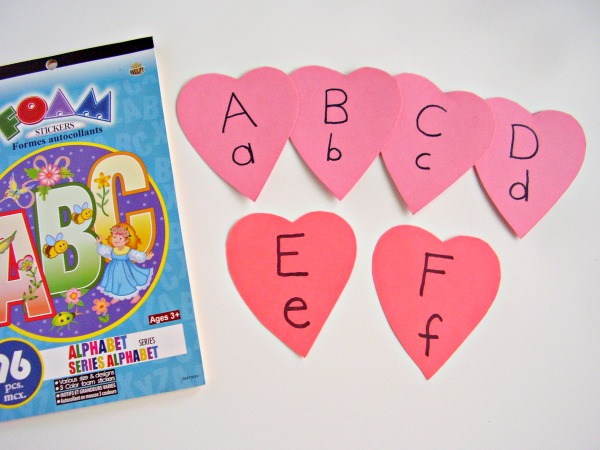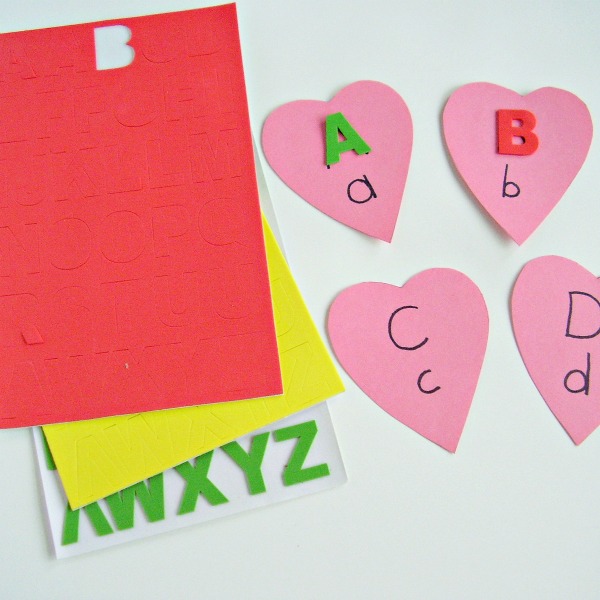 Match foam letters to the letters on the cards. Kids can say the letter aloud as they match it to the corresponding letter on the card.
The foam letters will add texture to the cards for added sensory play and learning.
More activities with foam letters
Picture cards literacy activity with foam letters
Discovery bottle with foam letters of the alphabet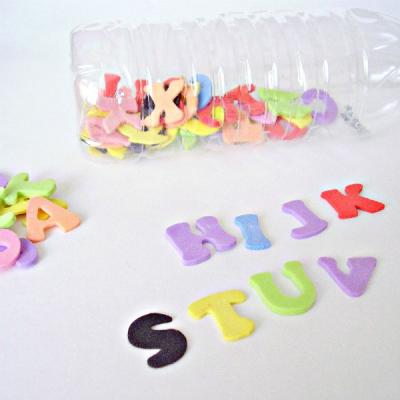 Follow along for more crafts and activities!
Facebook > Instagram > Pinterest > Twitter