How to Make a Reversible Felt Tree for Preschool Felt Board Activities
You can easily make a reversible felt tree that will add interest and fun to your felt board games and activities. A felt tree is an useful prompt for stories and activities for any season or holiday. Preschoolers will benefit from hands-on, child-led learning as they play.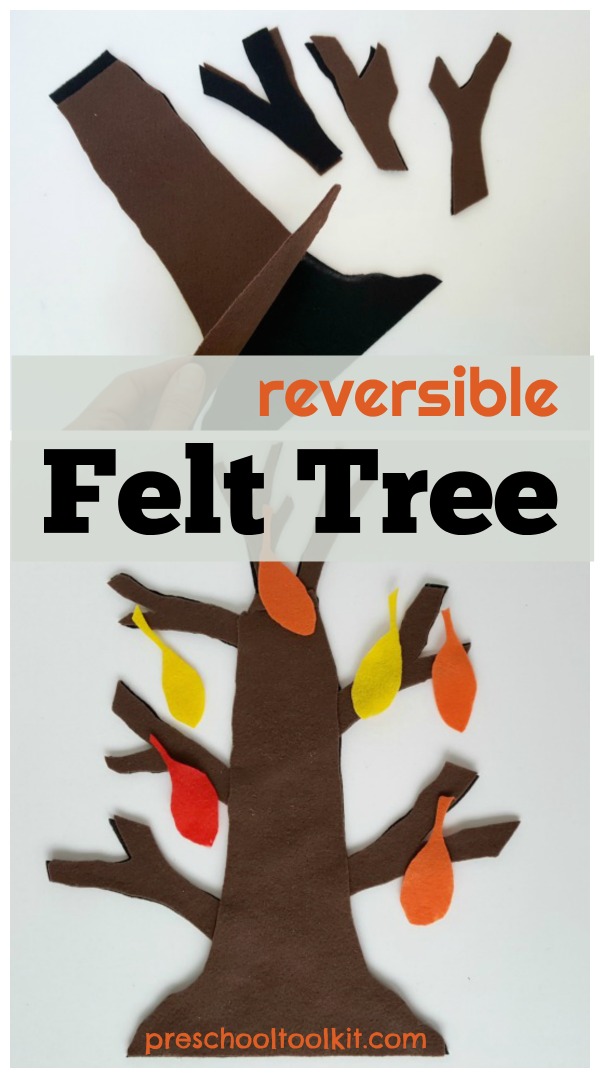 This post contains affiliate links. Privacy and Disclosure
Felt board themes often involve seasonal or weather activities, so a reversible felt tree is the perfect solution! You only have one felt piece to make and store, and the tree readily adapts to changing themes and child-led play.
We've already make a tree with burlap (which easily adheres to the felt board). Now we are excited to include the reversible felt tree in our toolkit!
Reversible felt tree
The felt board is fun for kids in so many ways. Take a look at our colorful dots for graphing and a snowman's hat and mittens for matching.
A large cut-out on the felt board - like a snowman or a tree - provides an instant prompt which promotes child-led play. A reversible tree makes it easy to change in an instant from one season or story theme to another.
This tree is easy to make and allows for a lot of flexibility in design. Your tree doesn't have to match ours exactly!
Supplies for felt tree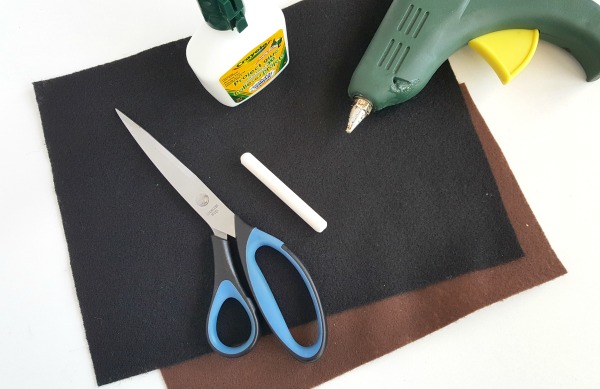 Instructions for felt tree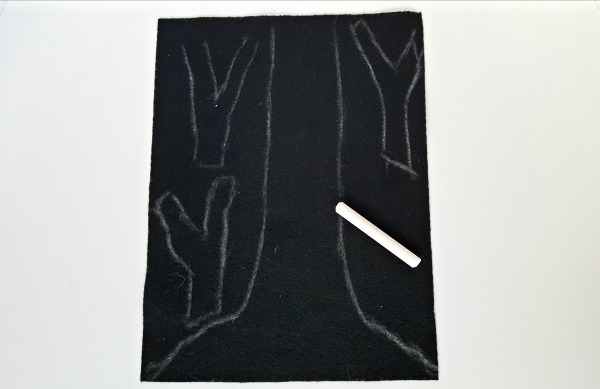 1. Outline a tree and y-shaped branches on black felt with white chalk.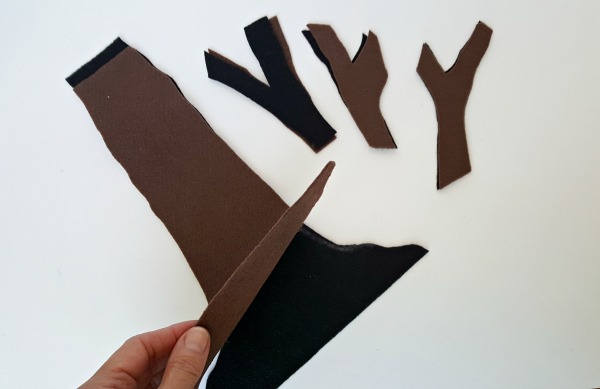 2. Place the black felt on the brown felt and cut out the black and brown tree and branches together.
3. Glue the matching brown and black branches together.
4. Glue the brown and black tree shapes together with the branches inserted between the two pieces of tree.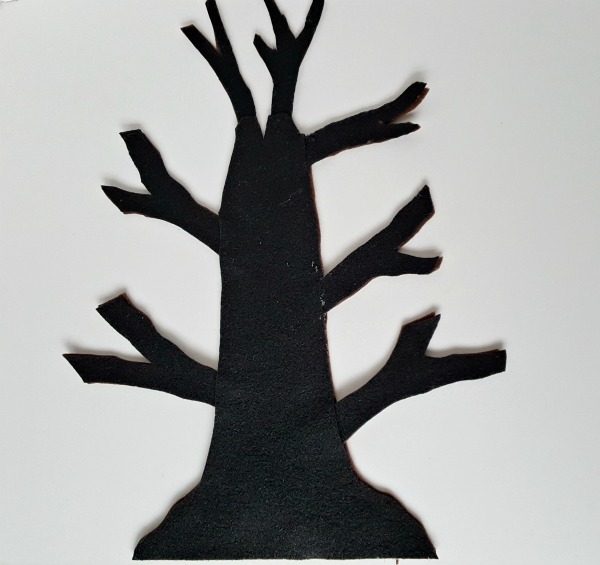 This is what your finished tree might look like. The design will vary depending on the sizes and colors of your felt pieces and your own imagination.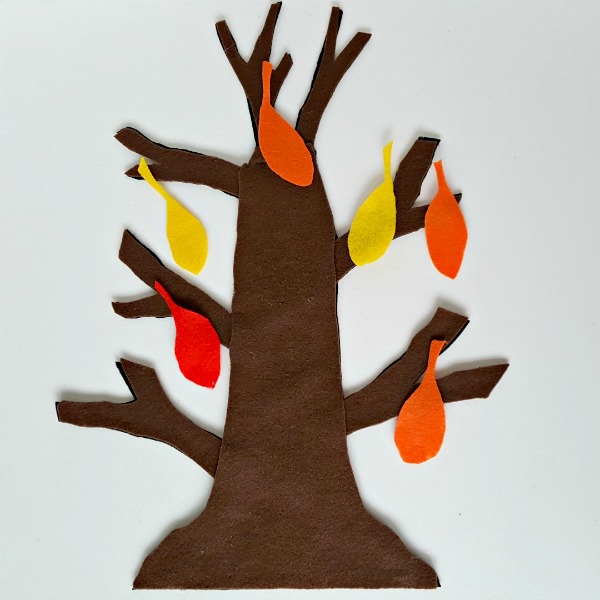 If you have large enough felt fabric, you can cut out the tree and branches in one piece.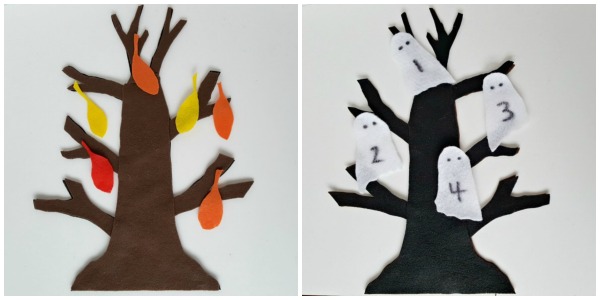 Use the the brown side for autumn or forest activities, then simply flip the tree over, revealing the black side, to include Halloween and night time play.
The felt board is one of the easiest tools for providing hands-on learning opportunities at home or in the preschool classroom.
There are countless stories, games and activities felt cut-outs can add to everyday play. It can be used for math activities, story time or free play.
Have fun creating a reversible felt tree!
Here are a few more felt activities you might like!
Include a turkey in Thanksgiving Felt Board Play from Where Imagination Grows.
Count felt seeds in a Felt Apple Math Activity with B-Inspired Mama.
Explore simple math with Pre-K Pages in a fine motor Felt Leaf Counting Activity
Decorate in many different ways with a Felt Christmas Tree Activity from Powerful Mothering.
Get some tips from Juggling with Kids for the Secret to Making Felt Storyboards for Preschoolers.
Visit our Felt board on Pinterest for more activities with felt.