How to Plan Circle Time for Preschool and Kindergarten
You can easily plan amazing circle times with these helpful tips. This post will provide you with information on best practices, as well as fun options for stories and activities kids will love.
Privacy and Disclosure
for information on cookies and affiliate
Planning circle time can get you excited, or make you cringe.
On the one hand, you are setting kids up for a fun, interactive time of day.
On the other hand, it can be challenging to choose the 'best' activities, or predict how 'successful' an activity will be.
Depending on your goal - teaching a lesson, sharing dialogue, calming a busy classroom - circle time has a lot riding on it.
Note: The terms circle time and small group time are sometimes used interchangeably. For the purpose of this article, circle time is denoted as an event that routinely begins with everyone seated in a cozy space for story time, as opposed to small group activities such as table time (planting seeds, exploring magnets), or small group art sessions (painting a large poster together).
What will it take to entertain, engage, and teach your group of eager preschoolers every day?
This post will help you plan, and deliver, small group times that you and the kids will love.
_______________________________________
Table of Contents
_______________________________________
Preschool circle time


1. Why circle time?
Circle time can be a beneficial part of your day.
Understanding the value of circle time to your overall daily schedule will help you achieve the 'what it takes'.
a) Circle time is a great opportunity to share and interact with peers along with a teacher or care giver.
Group interactions can include everything from reading stories together, taking turns placing felt cutouts on a flannel board, or having animated conversations about recycling or what giraffes eat for breakfast.
b) Children generally look forward to a routine event like circle time.
Along with predictability there is a sense of anticipation. Gathering with classmates in a designated space leads to fun activities like adventure stories, interesting props, and music and movement.
c) Activities are usually hands-on, and often related to a popular topic or theme.
If you are exploring dinosaurs you can: read a dinosaur picture book; move like a tyrannosaurus; match mini dinosaur figures to pictures of dinosaurs in their natural habitats.
d) Along with the sense of camaraderie that grows among the children, kids benefit from the early language and social skills practice provided by a circle time experience. It's a time for kids to focus on each other. They listen, they experiment, they contribute.
e) Circle time is often scheduled as a routine part of the day in an early learning program. It serves as:
a welcome session, where teachers and students outline or plan the new day.
a closing session to review the day's accomplishments or events.
a story time, to listen, observe, comment, play, and share experiences.

Related: Meeting Children's Needs at Circle Time
2. Tips for successful circle times
An effective circle time event takes careful preparation.
You want to plan activities that will meet the interests and skill levels of the children in your care.


You want to provide opportunities for exploration and discovery.
While the event itself is teacher-led, activities should be hands-on and interactive. The goal is to ensure that the circle time is both fun and educational.
This can be achieved by engaging kids senses in a variety of ways: playing instruments; taking turns at the whiteboard; pulling objects from a feely bag; looking at pictures in a story book.
Here are a few ideas to consider for an effective circle time.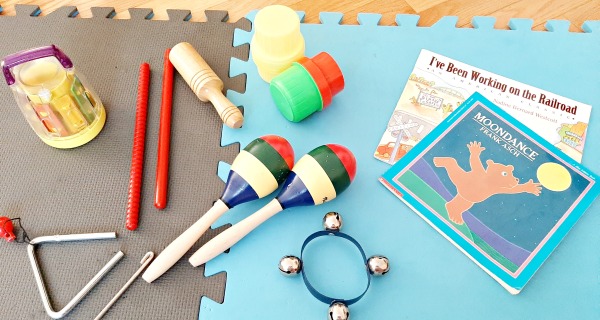 Invitation to circle time
There are different ways to get kids to the designated area for circle time.
A clean-up song at the end of free play time becomes the signal to put toys away and head to the circle time carpet.
A gathering area may be the first space kids routinely occupy when they arrive at the classroom.
Set out interesting props to capture interest in anticipation of circle time activities.
Have a large bowl and wooden spoon ready. Are you making stone soup?
Place a few items on a small table with items hidden from view by a cloth. Is this a takeaway game?
Display a large tree on a felt board. Will we be adding leaves or apples to the tree?
Seating
The space designated for the circle time can be defined by the use of a carpet, individual mats, or furniture placement.
The space may be in the center of the room, or in a cozy corner.
A cozy setting will add to the calming mood of the event, especially for story time.
Some teachers specify a space for each student.
This could be individual mats, or one large carpet with markings to indicate each child's space.


Others prefer kids to choose a random space each time they come to the circle, based on their preference that day.
It's helpful if mats or chairs can easily be set aside to allow for music and movement, unless the space is large enough to accommodate both sitting and standing activities.
Seating arrangements may be determined by the circle time activity.
When the teacher is reading a book, all participants require a good view of the illustrations. Children can be seated in a semi-circle facing the teacher. For a larger group, form two semi-circles, one in front of the other.


For activities that include some large motor movements, children may form a circle or a line. The teacher may be included in the circle, or stand facing the line.

Length of event
Plan for approximately 15 minutes for young children. Extend the time if you have a group that is attentive to the content.
More than one circle time can be included in the daily schedule to accommodate program goals or teaching strategies.
A welcome circle can include a story book reading followed by an introduction to a theme and a matching game on the felt board.
A closing circle can reflect on the day's activities, and provide a transition to the pick-up area to prepare for going home.
Try not to include too much information or a wide variety of activities in one circle time.

Plan activities that involve all children with minimal time for taking turns.
Be flexible and considerate. Cut an activity short if kids are not engaged. Spontaneously add a second activity if kids are interested and excited about the topic.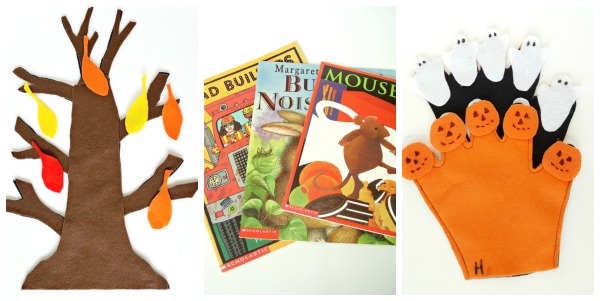 Content
Plan a circle time that provides a mix of listening, responding, and moving.
Help kids practice their listening skills by reading a story that grabs their attention. Use facial expression and voice modulation to highlight words or actions.


Help kids practice language skills by giving them opportunities to engage in conversation. Ask thoughtful questions such as: How many snowballs did the children use to make a snowman? Why did the snowman melt?


Help kids build cognitive skills by extending the story with related activities. Kids will better understand or relate to a story when it has meaning in real life. This can be achieved with engaging gross motor movement and tactile experiences.



Play a sorting game with items found in the story.
Plan a scavenger hunt to find items seen in the story.

Some activities will be completed while seated.
Children sing a welcome song together.
The teacher reads a story, welcoming input from the children as the story unfolds.
The teacher guides the children through daily tasks such as: introducing a letter of the week; identifying the helper for the day; updating calendar and weather charts.
Children choose instruments to accompany the singing of a song.
Children take turns adding felt cutouts to the flannel board.
Following the seated portion of the circle time, the teacher invites everyone to stand for a stretching game, or a music-and-movement activity (children play their instruments in a marching band).
Activities can be incorporated into the circle time to include both teacher-directed and child-led experiences. This will support learning through play, as kids listen, respond, and experiment with sharing the space and materials.
Related: More tips for circle time / Preschool Plan It
Props
A variety of props can be included in the circle time play so intentional teaching is hands-on and interactive rather than delivered with flash cards or rote learning.
Use puppets to role play a story to promote imagination, and support social and language skills.


Include a flannel board with felt cut-outs for kids to add to the story.


Distribute musical instruments to sing a song related to the story or theme.
Related: How to Have an Amazing Story Time With Props
Kids songs recordings (affiliate links)
3. Sample Circle Time

Begin with children seated on the floor in the designated space. The teacher is seated on a chair or low stool facing the group.
> Sing a welcome song or good morning song.
>The teacher introduces the theme: weather.
> The children and teacher discuss the weather: What is the weather outside today? What is your favorite type of weather?
>The teacher reads a story about rain.
> The children pretend to be raindrops falling from the clouds.
Stretch fingers to the sky, then flutter fingers to the floor like raindrops.
> The children select homemade shakers from the musical instruments box to accompany the singing of a rain song. I hear thunder of rain rain go away
> The teacher leads the children in a take-away game to transition them one at a time to the next activity area (such as snack time or outdoor play).


Be flexible!
Listen to the kids, be alert to their moods. Be prepared to read a book the children request rather than one you had planned. Or spend most of the circle time discussing a local event or someone's new pet if the children are engaged and interacting.
Tone down an activity if calm is needed, add gross motor movement if you get a sense that wiggling is needed.
Be prepared to end an activity or change direction if kids lose interest and become restless. It helps to have a toolkit you can draw from if a planned activity is not well received.
Spontaneous activities can be as simple as reading a favorite lift-the-flaps story book, leading the kids in a clapping song, or playing a game of hot potato.
4. Activities for circle time
I've got oodles of fun activities to share. From homemade props to rhyming games, from a host of valuable family bloggers, these are awesome ideas to include in a circle time with preschoolers.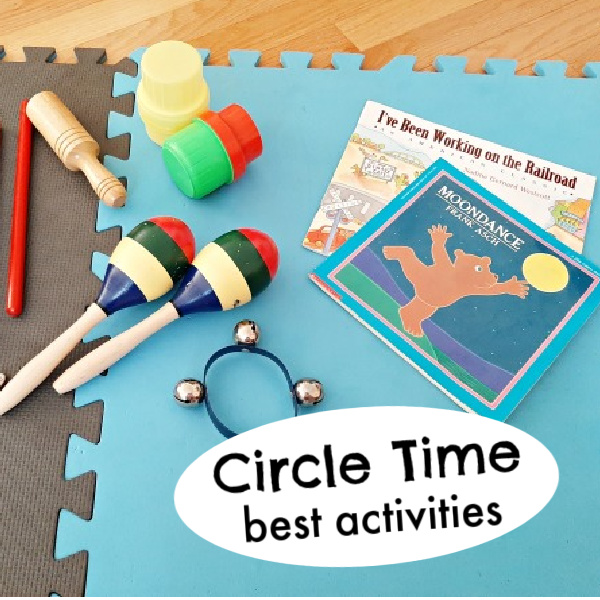 1. Reading a book is a traditional way to open circle time. Follow these tips for small group reading.
2. Support finger play with this reversible felt glove you can easily make for any season or theme.
3. Talk about emotions with preschoolers with the help of a feelings tree.
4. Make story time amazing with these interesting options for telling stories.
5. A magic mirror craft is a fun prompt for shared language experiences in the circle.
6. Make your own felt board to extend stories or add hands-on activities to the circle time.
7. Include music in your circle time with these fun options.
8. A circle hunt felt board activity is perfect for getting kids moving and bringing shapes back to the circle.
9. A rhyming game like this one around the apple tree is a fun circle time activity with preschoolers.
5. Conclusion
Planning circle time doesn't have to make you cringe!
With these ideas in your toolkit, you have a strategy in place to make this an exciting time of day for preschoolers.
Naturally the activities you choose will depend on your specific curriculum and program goals as well as teaching style. Strive for a balance of listening quietly, taking turns, and exploring hands-on.
Look forward to the circle time experience by being prepared, enthusiastic, and of course, flexible.
The kids will be waiting for you on the circle time carpet!