Best Preschool Activities in 2020
The top posts on the blog for 2020 are some of my favorites. Posts with science, sensory and sand play are sure to be among your favorites too. Enjoy this exciting roundup that has a bit of seasonal, a bit of holiday and a whole lot of science fun.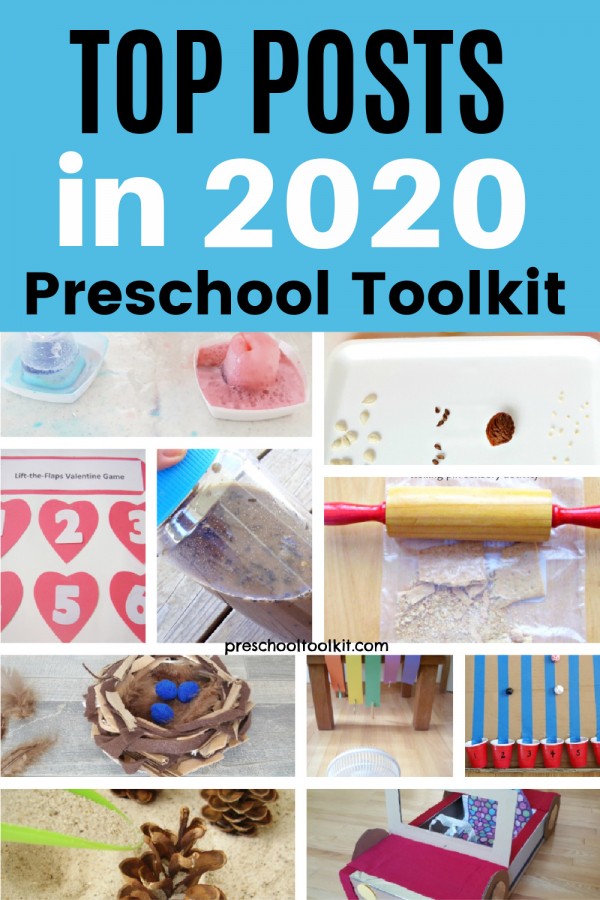 Privacy and Disclosure
for information on cookies and affiliates
This exciting roundup is the place to be for tried and true activities for kids.
A 'best-of' roundup provides teachers and parents with the most-viewed, most-shared options.
It is my goal to create, and make accessible, hands-on activities that benefit early learning.
Most popular posts
It's always a pleasure and a privilege to annually compile the most popular posts of the blog.
I'm happy to share learning activities with parents and teachers that interest and excite both grownups and kids.
Hands-on activities are by the most popular - and beneficial - for fun and learning, for grownups as well as for kids. When we can learn just by playing, early education doesn't get much better than that!
Fun preschool activities
This list includes a couple annual favorites that have not lost their place in the roster - the lift-the-flaps game and the marble roll activity.
I'm also excited to welcome a newbie to the list - the DIY cardboard box roadster is a hit this year!
More than half the posts in this roundup are science related, which is no surprise.
Everyday play naturally includes exploration and discovery, which supports the emerging young scientist - and artist! - in kids.
Whether mixing paint colors on the easel, or sand and water in a jar, kids have a tendency to 'mix things up' to see what happens.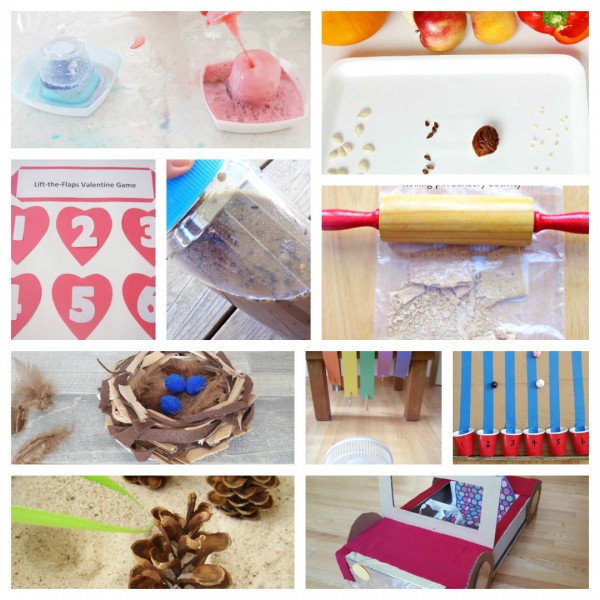 Row 1
Row 2
Lift-the-Flaps Game Science in a Jar Rolling Pin Crunch
Row 3
Bird Nest Spring Craft Wind Experiment Marble Roll on an Inclined Plane
Row 4