Best Preschool Activities in 2018
This group of posts includes the top ten that readers visited most in 2018. The crafts and activities provide a variety of options for hands-on play and discovery with early learners.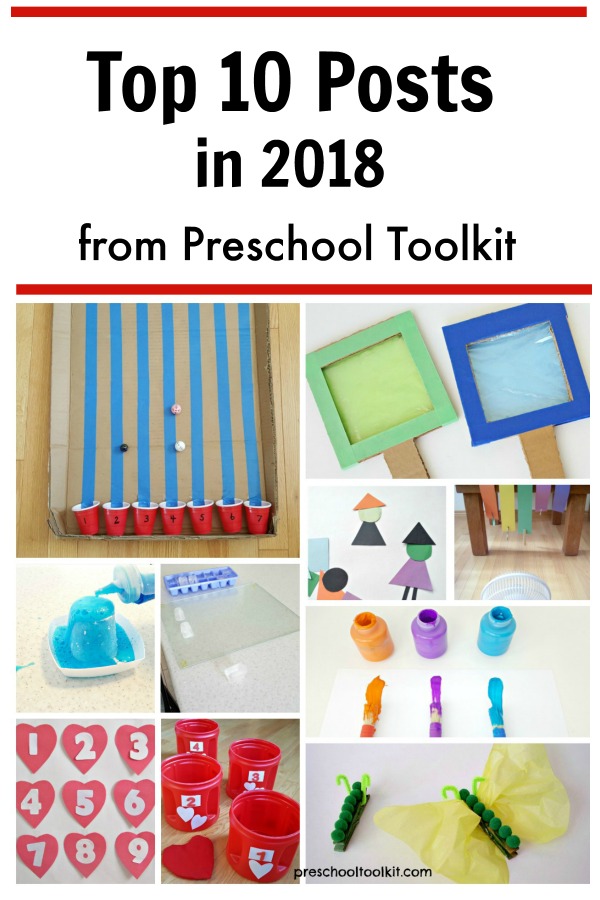 Privacy and Disclosure
for information on cookies and affiliates
It's always fun, and educational, to look back at the previous year to see what is popular with the early learning community.
The stats indicate what you as readers are interested in, whether as parents or teachers, or both!
Many of the activities are science - or STEAM - related. This topic has gradually become an important part of the blog.
And it's why I am an affiliate for the STEAM series of books, written by a team of parents and educators that nurture and support early learning education.


Top preschool posts of 2018
I advocate for hands-on learning that provides opportunities for kids to explore, discover while playing every day.
For teachers and parents, activities will be more readily delivered if materials and setups are more readily available.
We use household materials and everyday craft supplies to provide hands-on fun and learning for your preschoolers.
Fun preschool activities
Some of the posts, like the Marble Run, show up year after year, giving them more value as learning tools for preschoolers, toddlers, and even elementary kids.
Some posts, like the Mini Volcano, are new to the blog, and will hopefully continue to provide inspiration for your daily activities.
This collection of posts has games, crafts, and even an early learning resource.
I also added my personal favorite I hope you'll love too!
The activities fell naturally into categories. This will make it even easier for you to choose something amazing for your early learners today!
Seasonal
Science
Marble Run with an Inclined Plane
Resources
Tips for Painting with Preschoolers
My Picks
Here are a couple of my favorite activities from 2018!
Butterfly Craft with Painted Burlap