Top 10 Posts in 2016 from Preschool Toolkit
This list of top 10 posts will inspire grownups as well as kids to play and learn! Enjoy the variety of crafts and activities that are fun for kids aged toddler through to kindergarten.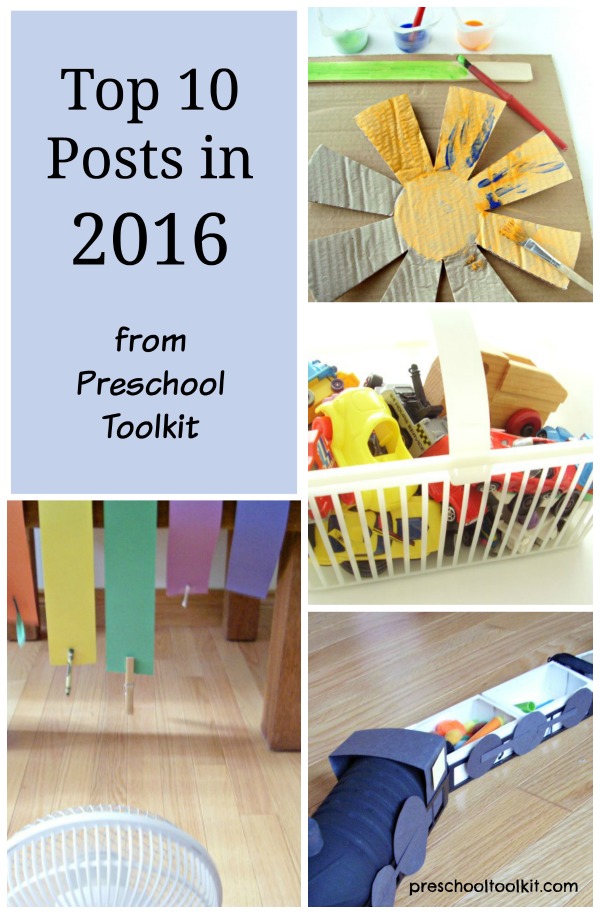 This post contains affiliate links. Privacy and Disclosure
Thanks for joining me on this early learning journey. As parents and teachers of early learners you are always on the lookout for awesome crafts and activities. Best-of-the-year roundups provide opportunities to grab content with a proven track record.
There are some activities that are timeless and others that reflect trends. We have something in our top 10 from both of these categories, as well as seasonal and holiday activities to add to your toolkit.
Top posts of 2016
Our goal at Preschool Toolkit is to help you generate valuable interactions with early learners. We provide a resource filled with unique and fun ideas that can be adapted for use at home or in the classroom.
Engaging a child's curiosity is instrumental in initiating learning through play. This can be achieved by providing interesting materials and activities that promote hands-on exploration in a wide variety of experiences including:
arts and crafts
music
stories
games
science
I'm excited to list the 10 activities that were most read and shared in 2016. The posts are organized into 4 categories: Science - Organizing - Recycling - Seasonal
Science
STEAM = Science + Technology + Engineering + Art + Math
More and more, teachers and parents are consciously integrating STEAM projects into their daily activities and curricula.
You are probably already applying STEAM principles in your daily activities in more ways than one. When kids help in the kitchen they measure and mix ingredients (math and technology). When kids build a fort they pile pillows and drape blankets (engineering). Puzzles (math) and drawing (art) and gardening (science) are all experiences that kids enjoy everyday.
We have several STEAM activities included in our top 10.
1. Make a train with paint and some recyclables. Fill the train cars with cargo to deliver at the station.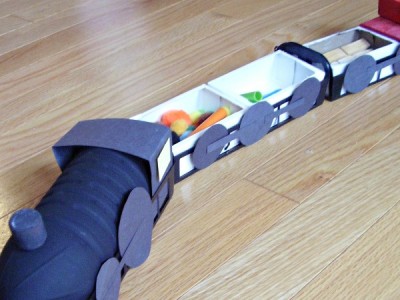 2. Design and build a train track with cardboard and tape. Take your train on an adventure around the track.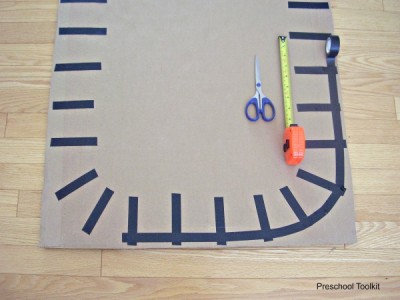 3. An inclined plane is easy to make. Roll marbles into small cups for some math fun.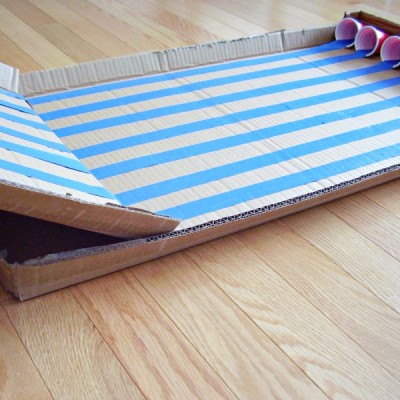 4. Kids love racing cars down a slope. To add more STEAM fun you can vary the degree of the incline or paint the inclined plane.


5. A simple fan is all that's needed to explore the strength of wind. Kids will love choosing objects for the experiment and predicting which ones will move in the wind.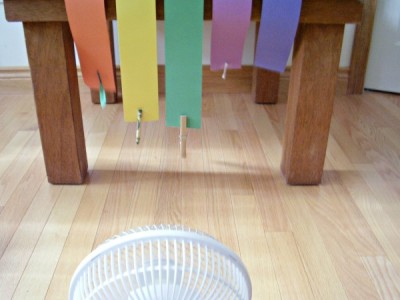 Organizing
There is a lot of talk around organizing and minimizing these days, and that includes kids toys and classroom settings. We have several options for organizing toys and small parts in this post.
6. Upcycle clean boxes and containers to store toys, small parts, and craft materials.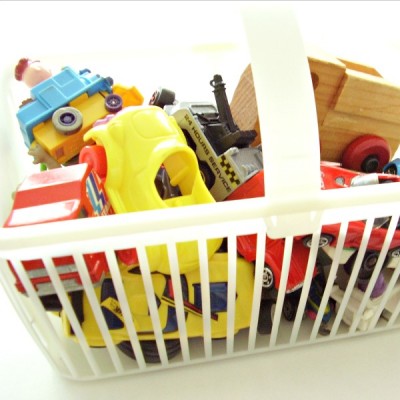 Recycling
You might have already noticed that we promote crafts and activities that recycle clean materials. We reuse everything from cardboard to plastic to foam. This big big flower was one of our most popular crafts!
7. Kids can make a big, big flower for pretend play. Put all the big pieces together for some giant fun!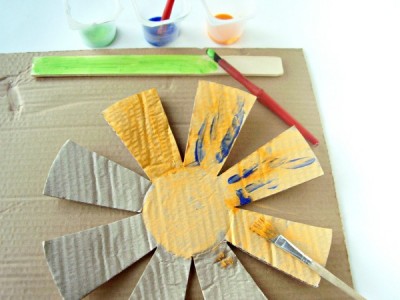 Seasonal
Holidays and events add a festive touch to crafts and activities. Here are the ones that were the most popular on Preschool Toolkit blog in 2016.
8. Valentine's Day! This lift-the-flaps game is fun for all ages and can be adapted for any theme.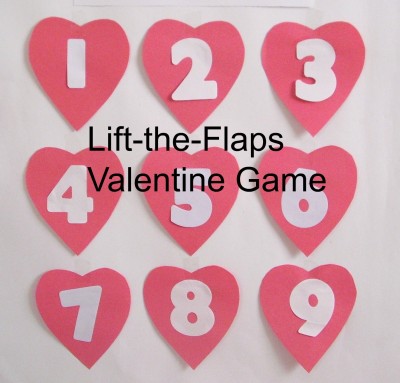 9. Mother's Day! A simple bouquet will brighten mom's day. Kids will be proud to present flowers tucked into a funnel holder.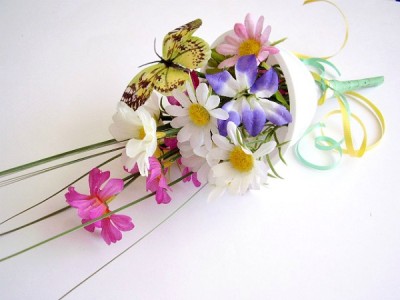 10. Spring! What better way to welcome spring than with a butterfly craft! One simple step will help turn this caterpillar into a beautiful butterfly.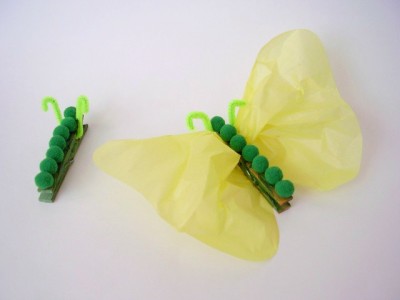 The crafts and activities that are popular with kids and grownups can vary from year to year. They depend on the interests and needs of families to make them relevant. Reflecting on past achievements helps us grow in our journey to contribute to the early learning environment in a meaningful way,
We try to produce a variety of options that can be added to your daily schedule as is, or easily modified to suit the ages and skill levels of the children in your care.
Thanks for visiting our page in 2016, offering comments, sharing ideas, and engaging in the activities with your kids. And thanks for continuing to read and grow with us in the coming year.
Have fun with our top 10 of 2016!
And enjoy the new year as we explore, discover and create together!
Follow along on social media.
Subscribe to the newsletter to receive free updates in your inbox!
(affiliate)
STEAM Kids 50+ Crafts and activities to wonder, explore, create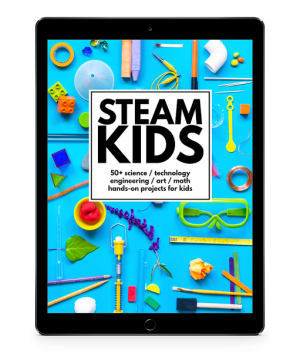 Follow our blog on Pinterest for more exciting crafts and activities for 2017!