Literacy Activities for Preschool and Kindergarten
These literacy activities are fun options you can include in everyday playtimes. Support early reading skills in preschool and kindergarten with hands-on activities that promote learning through play.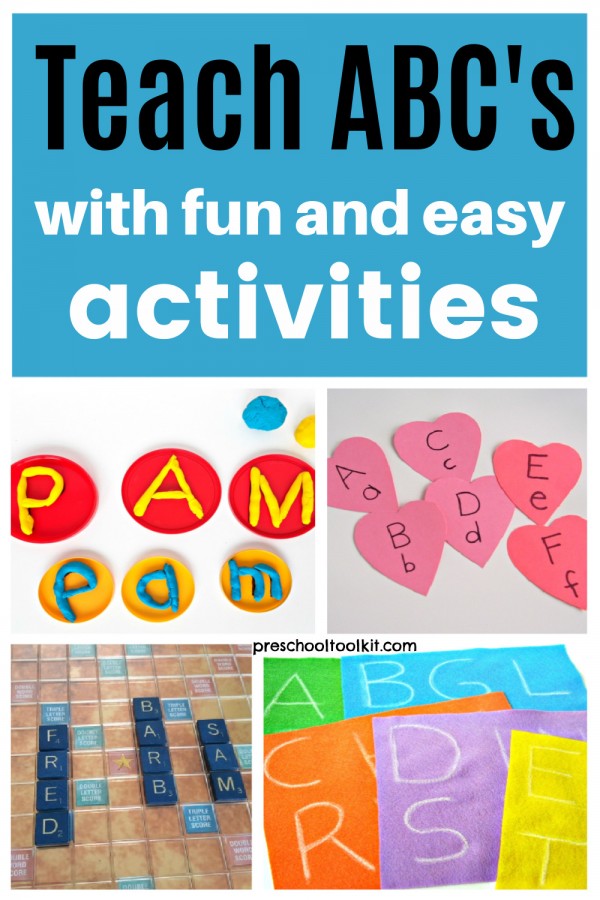 Privacy and Disclosure
for information on cookies and affiliates
Kids experience reading and writing opportunities throughout early childhood in many ways: reading story books; 'writing' cards to grandparents; recognizing letters on street signs. We can help build on this early learning with the toys and materials we make available for everyday use, as well as in the games and activities we initiate.
Here are just a few different ways that kids can become familiar with the ABC's during everyday play.
1. Toys and play materials display letters of the alphabet.
A favorite book has the name of the title character on the cover.
A set of wooden blocks is stamped with letters of the alphabet.
Toy cars and other toys have colorful labels.
2. We introduce activities such singing the ABC song, playing card games, or making crafts to reinforce early learning.
Whether materials are made available for independent play, or introduced in parent-led or teacher-led activities, the goal is to teach letters of the alphabet through engaging hands-on play.
Literacy activities
The activities in this post are designed to spark imagination and creativity. Activities can accommodate one or more children at a time and adapt to individual skill levels. Crafts are made with recyclables, props are everyday items, and books listed here can be substituted for ones you love. Build on the ideas to create engaging playtimes.
Participation is an important part of learning through play. If the activities are interesting, developmentally appropriate, and largely child-led, kids will respond more readily to the activities we introduce.
Kids will learn to recognize and form letters at ages and stages unique to their own development. Responses or outcomes will vary according to different skill levels, interest, and engagement, and should not determine the success of an activity. The goal is to provide a variety of activities that stimulate interaction, observation and discovery.
Try an activity every day throughout the week!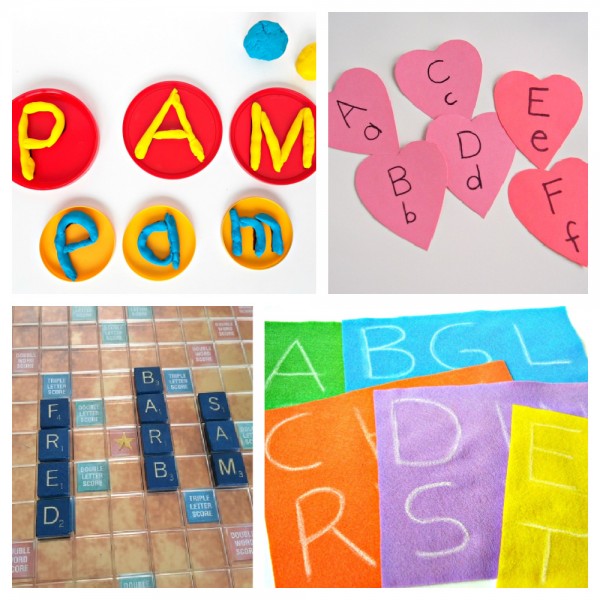 Create play dough letters and shapes for a tactile experience.
Heart shaped letters of the alphabet cards are fun to make for a holiday theme.
A set of homemade felt letters provides activities on the flannel board.
Use scrabble tiles in creative ways to reinforce letter recognition.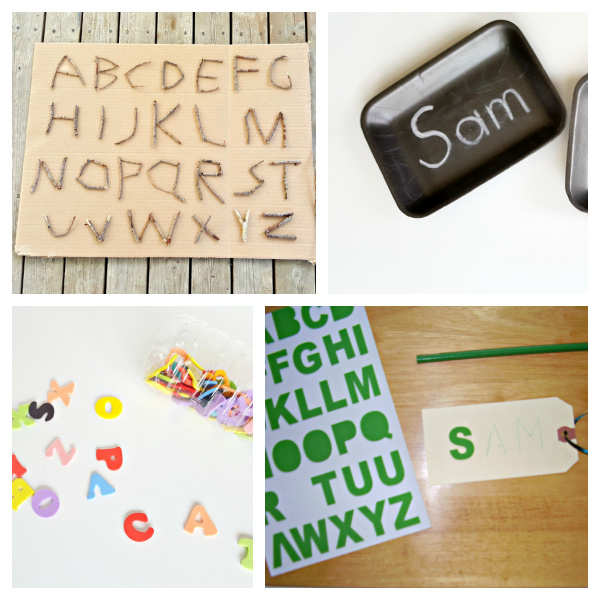 Add nature to your everyday learning with twig letters.
Recycle foam trays for drawing and printing with chalk.
Use fun materials like stencils and foam letters to grab kids interest.
Fill a discovery bottle with letters of the alphabet.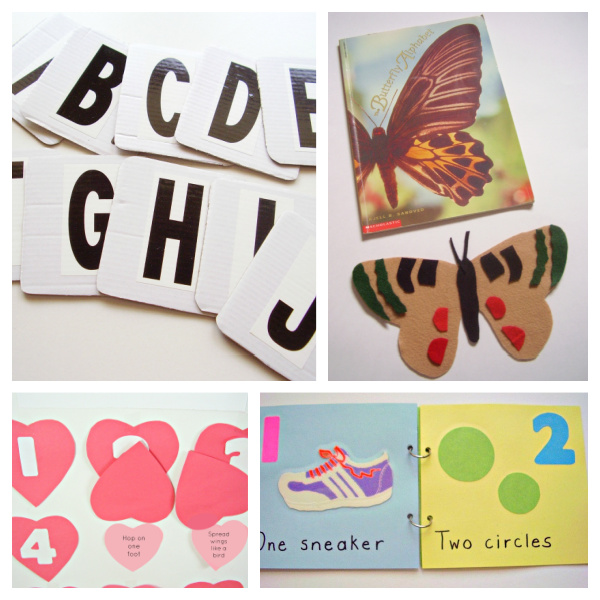 Keep a homemade set of letter cards accessible for daily interaction.
Explore letters with a picture book and extend the play with a felt craft.
Create simple homemade books that help kids recognize letters and numbers.
Make a lift-the-flaps game with words for gross motor movements.